Diesel Garage Foundation is Giving Back Through Trade School Scholarships to Interested Individuals to Help Launch Careers in the Languishing Diesel Industry
By providing scholarships to trade schools, Diesel Garage Foundation is helping to salvage the US diesel industry by equipping and training people for careers in diesel technology and other related areas in this field.
June 26th, 2022
The US Diesel Industry, according to the Department of Labor, is experiencing a shortage of technicians and it is believed that due to demand, the numbers will double by 2025. The shortage of technicians in the industry is a looming crisis that threatens not only the present activities of the industry, but also its ability to provide services in the future.
On this note, Diesel Garage Foundation is offering trade school scholarships for people interested in starting careers in the diesel industry. As part of its program, Diesel Garage Foundation, on June 26, 2022, awarded a trade school scholarship of the sum of $7,500 in tuition fees for a Heavy-Duty Mechanic Level 1, at NIT-Northern Industrial Training trade school, for technician training, with support from the Great State of Alaska Governor Mike Dunleavy.
Representing Governors Office, Kyla Pomrenke, Executive Director of the Alaska Workforce Investment Board was happy to be the designee to give remarks supporting trade school education along with the VP of NIT, Mr. Patrick Rose. Giving comments about the Diesel Garage Foundation and what they are doing to promote local Alaskan trade schools.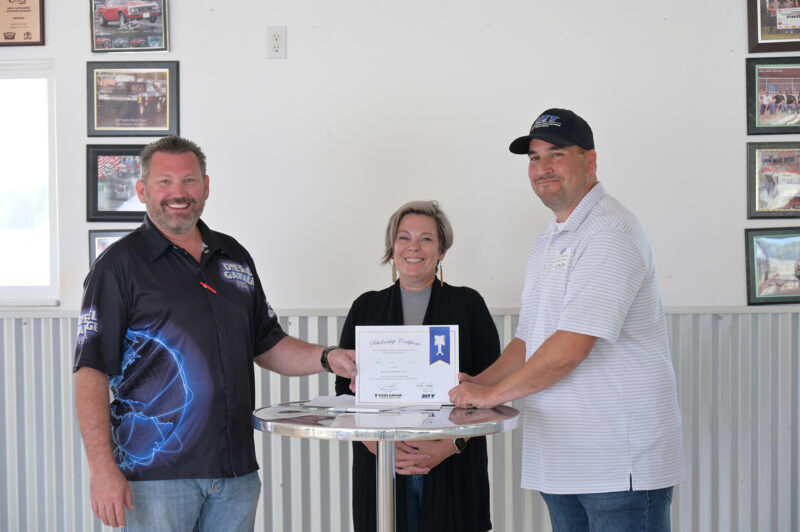 With the scholarships, the Diesel Garage Foundation aims to have a direct impact on the number of technicians in the diesel industry by providing 100 trade school scholarships per year to help fill the industry's gaps. The gesture by this non-profit organization is aimed at salvaging the US diesel industry by providing trained and qualified personnel.
"The cost of trade school tuition and hand tools are often the major drawbacks preventing people from venturing into the diesel industry," explained Eric Villa, Founder & Chairman of Diesel Garage Foundation. "That is exactly what the Diesel Garage Foundation provides to our qualified applicants. We want to help have a direct impact on the diesel industry and to help it grow. We are short over 100,000 diesel technicians in the US alone right now and that number will climb to 200,000 by 2025."
The Diesel Garage Foundation will provide trade school scholarships, along with the tools required by participants to complete their course and get a good start on their job once they complete the training program.
"Our target market for raising funds to help us achieve our goal of 100 students per year through trade school scholarships are diesel engine manufacturers, aftermarket parts manufacturers, shipping and transportation companies," commented Eric Villa. "We plan to attract the attention of Caterpillar, Peterbilt, Ford, Chevrolet, Cummins, Pershing Yachts, Detroit Diesel, and Miller Welding. We also expect support from oil companies such as Chevron, Phillips 66, BP and Marathon Oil and drilling companies like Nabors Drilling and Halliburton Energy & Baker Hughes. All these companies rely heavily on diesel technicians, welders, and machinists to keep their operations running at peak performance."
About Diesel Garage Foundation
The Diesel Garage Foundation is a recognized and trusted 501(c)(3) non-profit organization created to support the diesel industry by "Providing trade school scholarships for motivated individuals to help supply trained and qualified technicians, welders, machinists and CDL drivers to support today's diesel industry demands." Founded by US Navy Veterans, The Diesel Garage Foundation is completely funded by generous donations.
For more information, please visit https://dieselgaragefoundation.org/charitable-donations/
Media Contact
Company Name: Diesel Garage Foundation
Contact Person: Eric Villa
Email address: admin@dieselgaragefoundation.org
Phone Number: 702-589-4813
Website: https://dieselgaragefoundation.org/
Country: United States